Hello Aitor, please introduce yourself.
Here Aitor, I was born in 1987 in Vitoria-Gasteiz, Basque Country, north of Spain.
Buy a Mercury Handpan
Shop beautiful Mercury Handpans at the
When did you first have contact with a handpan and how did it go on?
My story with the handpan started in 2010 more or less, 2-3 years before starting thinking on building them, and as a lot of people, I discovered it on the net. I didn't see one in person. When I started to think on having one, in that moment it was not easy as now to find a good one without waiting years and spending a lot of money that I hadn't. So I just forgot the idea of having one for a long time.
When and how did you get the idea to build your own handpan in your head?
At the end of 2014 I started to make a research of the building process of the handpan, because I really wanted to have one in my hands. So the first idea wasn't to build and make this our job. The first idea was to try to build our own handpan to play, just that. We never imagined that we will be now building our own brand instruments and be part of the handpan history.
How did you learn to build handpans?
Building handpans is not an easy job. You can find a lot of information now on the net that will help you start building, more than before. Lucky us, we met some good handpan makers on our path that opened to us the doors of their workshops and knowledge, and we share and learn about the work of each others. In this artisan job, is very important to share and know other handpan makers, so you can grow and learn together and be able to offer and develop beautiful things for the people.
How did your handpans change from the first prototype to the current instruments and what values do you put into your work?
All of it is different, the steel, the nitriding, the process, method, finish, number of notes, etc. But for us, the first prototypes were awesome! You can see them on our social networks, because we started our handpan project always showing all our work since the beginning. We have on our workshop the 1st, 2nd and 3th prototypes and is always really nice to see them and show them to the people.
When we started to build and listening the first sounds, we tried to not only take care of the sound quality but to take care of the look and good finish of our instruments. We know that the sound is very important, but if you can offer a good sounding and also good looking handpan, you are doing it right. So for us is very important to build instruments that are sexy also when they are not being played.
Buy a Mercury Handpan
Shop beautiful Mercury Handpans at the
How do your instruments differ from those of other makers? What makes them unique?
We think the comparison is not good on the handpan world. This is because what it makes an instrument unique is the fact that will not be one the same as another. They are all different, and each person likes the sound or look of different instruments, and here is the good thing. 
There are also a lot of things that are not in the instruments, like the values, the relationship between the maker and the players, the family that grows every month, etc. And that is unique of each handpan maker. Also, my partner Esti, personalises our Mercury with custom engraved designs to make them more unique.
What are your favourite videos in which your handpans are played?
Any video that I'm not the player. With the time I realise and accept that playing is not my thing. Hammering is my thing, and I'm happy with that. I can play and enjoy it, but what I really like is to see how other players play our instruments and listen the music they are able to take out of two steel shells. And of course there are now some awesome handpan players on the world and new that are going to born, that is incredible to see what they can do with a handpan this days.
A Mercury Handpan played by Javier Prieto.
What makes a good handpan for you? What are the most important quality criteria?
The good thing of the handpan is that each person likes some different things, like the sustain, the look, the number of notes, the stability, etc. 
So generally speaking I think that there is no perfect handpan because it depends on the owner. But there are some things that I think they are important to have in mind when you build or you want to buy one, like use nitrided or stainless steel (rust problems if not), the stability of the instrument when playing (out of tuning soon if not), a good sustain (not need to be insane, all depending on your play style), etc.
Quality of handpans
Learn everything about the characteristics of good handpans
Is it only through wrong treatment (e.g. hitting the handpan too hard, playing in direct sunlight, falling on hard ground) that a handpan can get out of tune?
The handpan care and needs is very unique of each handpan maker and the instrument itself. Our Mercury Handpans are tested and direct sun proved for example. As other instruments, high temperatures will change the tune and sound of it, but our instruments, once they are cold again, will not go out of tune. This is because the stability and building process of it.
The same with hard playing. If the handpan is not well built and stable, or if the material is not strong enough and the tonefields are not prepare for hard playing, the instrument will need a retuning soon.
You can check the tuning with a simple tuning tool, but each tone of your handpan has 3 different tones, so is not as easy as that. If the instrument is out of tune, you will notice it when playing. If you don't notice it, just enjoy your instrument. And if you think is out of tune, we work as this: you send to us a video of your instrument to check it, and if it needs a retuning, if it's a Mercury is totally free and it can be done at the same moment if you visit us.
How do you see the future development of handpan making? Will this change fundamentally?
The handpan market has changed too much the last 5 years. There are now more makers and also is more easy to build instruments because of the info on the net and material offer (for example we develop, use and sell handpan shells for handpan makers).
But we also know that this is an artisan job, and is not possible to change this. There will be more handpan makers on the market every year, so will be other important things when you think on buying a handpan, like the relationship with the maker, the family around it, the personal sound quality, etc.
Do you believe that handpans can continue to establish themselves as an instrument?
I think they will, but not as fast as other instruments, because of the artisan fact. You need time and care to build one handpan, and it need always hours of human hand work.
For this reason, is difficult to offer them as low cost instruments, so is not easy to have them as guitars for example, but I think they will be at least one on each music store or school soon, just need more time to be known.
What do you like most about handpans and the handpan community?
I really love the fact of such a big movement of people, players and makers, just because one single instrument. It is crazy. This instrument is so powerful. You can meet other handpan lovers and don't play the instruments, just talk, and that's also crazy. But when you play or build the handpans, is something unique.
What do you want for the future of the handpan world?
I really like how is it now. There are a lot of options, the family is growing and is good to see new festivals, workshops, artists… The handpan quality is always growing too, so you have to learn and make your personal evolution to offer good instruments for your customers. I like how is now, hope this not change and continue with the good energy that is now.
What are your plans for the future as a handpan maker?
We will continue as always, making bigger our Mercury family and of course never stop learning and trying new things, materials, methods…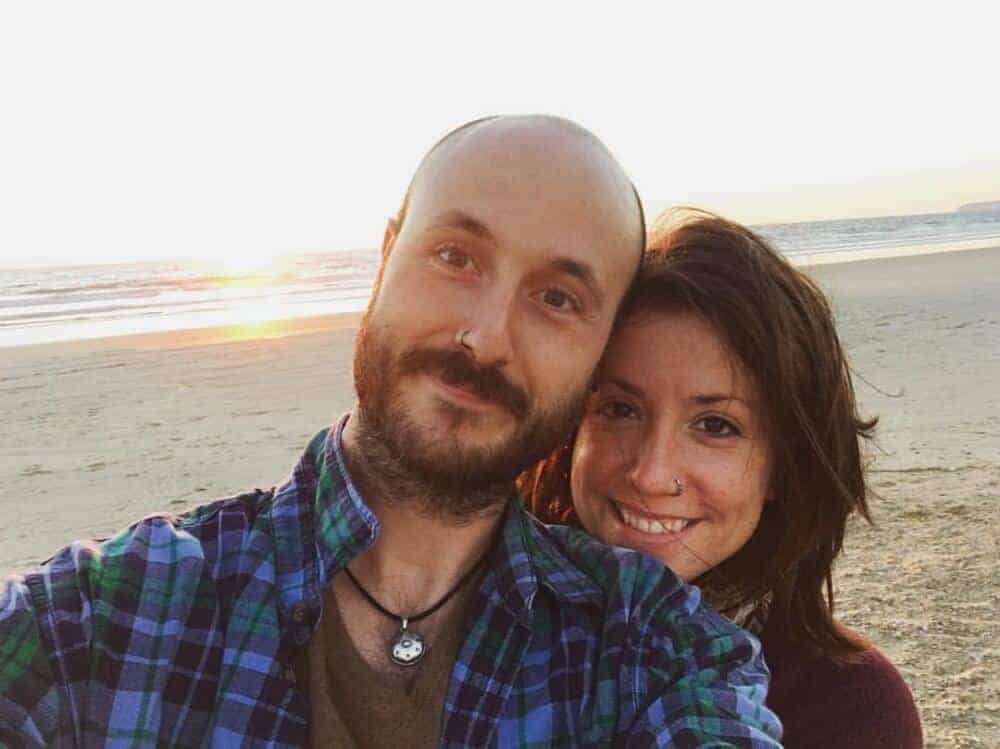 Is there anything else you would like to say to the readers of the Handpan-Portal?
Just thanks to you Handpan-Portal for this opportunity, thanks for all the support and for your likes and shares everyday on the social networks, that you know this days is super important, and when you are an artisan much more important. We are really happy with our handpan path, with our Mercury family, and with all the handpan community that believes in us. Thanks and never stop making noise.
Thank you so much Aitor for all the information about you and your wonderful Mercury Handpans! I wish you all the best for the future! And for sure we'll never sop making noise!